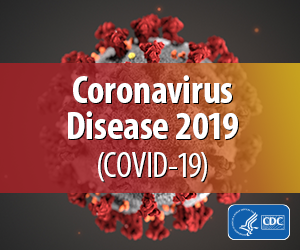 Centers for Disease Control and Prevention (CDC)
Occupational Safety and Health Administration (OSHA)
Small Business Association of Michigan (includes information on their 3 pm daily briefing on Facebook)
World Health Organization (WHO)
The following are some suggestions from our volunteers (see below). This site is for information purposes only.
The medical information on this site is not intended to be a substitute for professional medical advice, diagnosis, or treatment. Always seek the advice of your physician or other qualified health provider with any questions you may have regarding a medical condition. Never disregard professional medical advice or delay seeking it because of something you have read on this site.
The legal information on this site is not intended to be a substitute for professional legal advice. If you need legal advice for your specific problem, you should consult a licensed attorney in your area.
The Michigan Safety Conference (MSC) makes no representation as to the accuracy or completeness of content posted on this site or found by following any link posted. By participating, you acknowledge and agree that:
-The MSC will not be liable for any errors or omissions in content or for the availability of content.
-The MSC will not be liable for any losses, injuries, or damages arising from the display or use of content.
-These terms and conditions are subject to change at any time with or without notice.
Credit Cards
How did the COVID-19 Virus get on my credit cards? (Dr. James McGlothlin)
Face Masks
How to Prevent the spread of COVID-19 using new CDC face mask guidelines (Dr. James McGlothlin)
Face Mask Instructions (PDF)
Stay at Home Tips
https://necsi.edu/respiratory-health-for-better-covid-19-outcomes

Be careful in your own home, you don't want to go an emergency room now, so avoid knives, ladders, power tools, etc., when working on home projects.  Be careful on stairs and in your yard.

If you get sick you will likely not be admitted to the hospital unless you are in dire distress.  So you will need to isolate and self monitor:
      Pulse oximeter for 02 saturation
      Temperature
      Blood pressure
      EKG and heart rate.  Download heart rate app that also gives an ekg.
      Scale – sudden weight gain signifies kidney issues, heart issues.
      Blood sugar, if applicable
If you have some or most of these, keep track of your vitals or use to update your doctor remotely.    Things that will help you heal:  fresh air, deep breathing, rest, fluids and clean, clean, clean.   Be sure to get up, shower, change positions, take short walks in your room, leg kicks, arm stretches.  A day in bed is a loss of one week of conditioning and allows stuff to fester in those lungs.
Keep your cardio in good shape before you get sick.
When you get sick, keep the windows open, go outside if you can and continue to clean your environment even while quarantining.
You can increase the "viral load" by re-exposing to your own germs that you cough and sneeze out and infect clean sections of your lungs.  So clean, change and clean sheets, wipe surfaces down.
Do deep yoga breathing.
Don't share rooms with others, especially if you are both sick…you will expose yourself to others viral loads.
Rest and fluids….pound Gatorade, chicken broth, tea…..
Keep track of your temperature and O2 sats.
A pulse oximeter tells you your O2 saturation rate.
These pulse oximeters are usually $20, however, are out of stock or expensive. Walmart might still have some:

UltraViolet C Lights (C waves can be dangerous and alter DNA- must be used with care)
https://www.msn.com/en-us/health/medical/ambulance-service-in-saginaw-using-ultraviolet-lights-to-disinfect-vehicles/ar-BB12kpkW
Modifying Operations to Make Hand Sanitizer