This webpage sponsored by: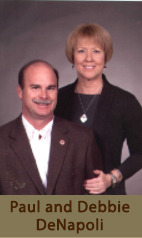 Tuesday, April 18, 2023
10:15 am
National Weather Service Operations During and After the May 20, 2022, Gaylord Michigan Tornado (Basic)  John Boris, Science and Operations Officer, National Weather Service.
This presentation will be an overview of the operations at the National Weather Service office in Gaylord during and after the tornado event of May 20, 2022.  It will consist of a review of the event, an evaluation of NWS operations as the event unfolded, as well as during the aftermath.
12:30 pm
State Fire Marshal Update (Basic)  Kevin Sehlmeyer, State Fire Marshal, Michigan Bureau of Fire Services.
This program will include an update on the policies and programs of the Michigan Bureau of Fire Services, delivered by the State Fire Marshal.
1:45 pm
Potential Bomb Threats/Hoaxes (Basic)  Chelsea Williams, Federal Bureau of Investigation.
This session will be an overview of the Federal Bureau of Investigation (FBI), and will include a discussion on potential bomb threats/hoaxes.
3:15 pm
Fighting Fires in Sprinklered Properties:  why do big sprinklered buildings still burn down?  (Basic)  Rich Mahaney, Mahaney Loss Control Services.
Some recent fires in "big box stores" have forced emergency responders, building owners, insurance companies and others to relook at firefighting procedures in sprinklered properties.  Just because your building has fire suppression sprinklers in it, that does not mean the building won't burn to the ground.  Sprinkler system design, occupancy fuel loads, activities in the building, insurance company recommendations, water stolen by fire departments for the sprinklers, fire department knowledge and pre-incident planning of the building, sprinkler protection and water supplies, what has happened in the past that cause failures will be discussed.
Wednesday, April 19, 2023
9:00 am
Fire Inspection Survival (Intermediate)  Fire Marshal Rick Boisvert, FM, CFPS, Brighton Area Fire Authority.
This presentation will include inspection ideology, practices, concerns, requirements, and emerging issues.
10:15 am
Fire Service Mental Health – Yellow Rose Challenge (Basic)  Dave Heavener, Fire Chief (retired), Livonia Fire & Rescue.
When stress is appropriately managed, employees, including firefighters, enjoy the job, feel healthier and maintain stronger relationships.
12:30 pm (Handout)
Fire Protection Inspection, Testing and Maintenance: Why it's important and who is responsible (Basic)  Rose West, PE, Property Risk Control | Assistant Director, Aon.
As the safety professional in your facility, you, your fellow managers, and co-workers are counting on your fire protection systems to protect your facilities, processes, and people.  The instructor will review the objectives of an ITM, ITM requirements, and how to determine who is responsible on your team to meet the standards.
Co-Chair:  Mark Jones, CIH, CSP, Plastipak
Co-Chair:  Paul DeNapoli, MSA, CFDSO, EMT-P, Livonia Fire & Rescue (retired)
Division: John Bennett, ITBMC, CBCP, CRISC, PEM, Hospital Network Ventures LLC
Heather Casey, Jane Doe Investigations
John Cieslik, BCSP, City of Rochester Fire Department
Alycia Haskins, 1st Choice Mediation
Will Hayes, PEM, CSSP, PCP, Canton Public Safety
Brian Kahn, PEM, Livonia Police Department
Maria Kinsler, Henry Ford Health
Judith Wheeler, MSSM, CHSP, PEM, PCP, Beaumont Hospital
Mingyu Wu, PhD, CSP, Grand Valley State University