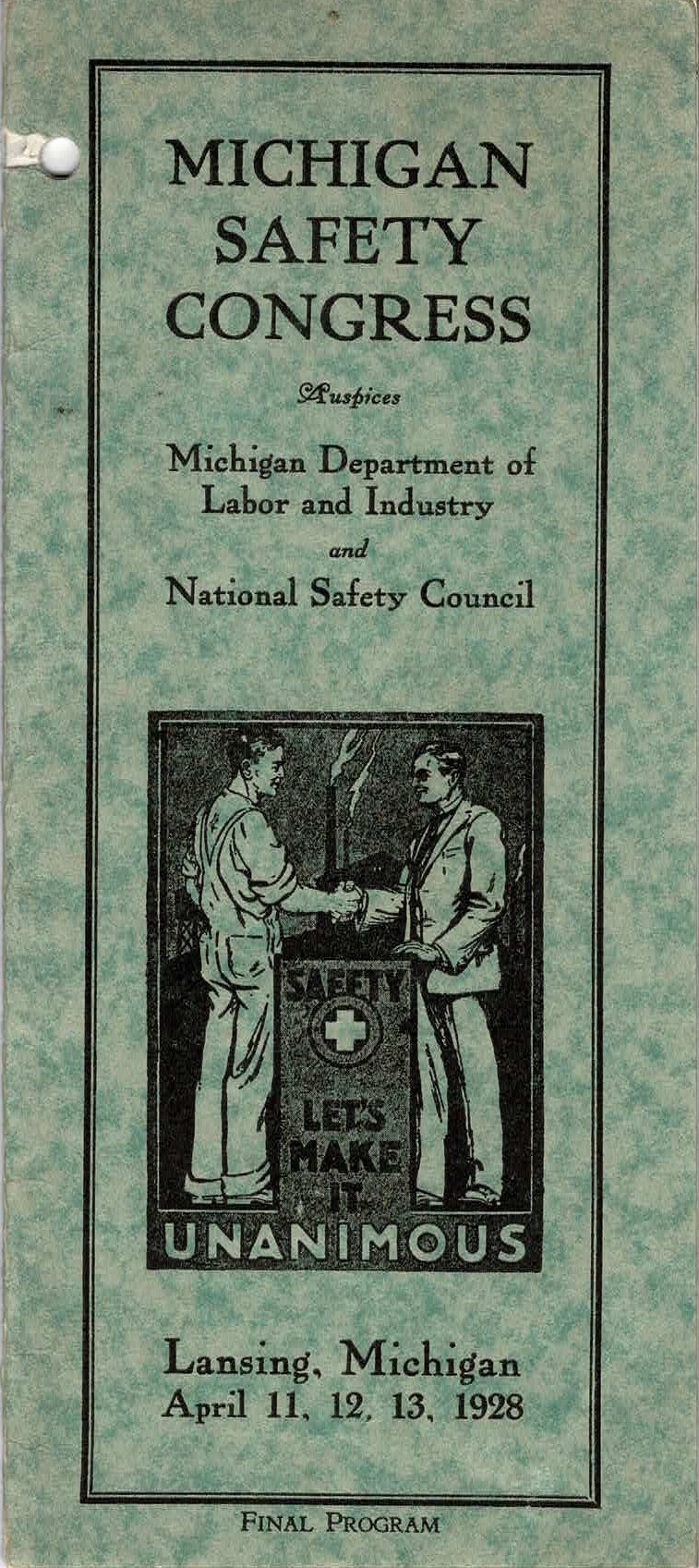 To view a copy of the first safety conference final program from 1928, click here!  For other historical programs, click on the year:
1929        1939…
1937           …1939 Executive Proclamation
1938           …1939 "The Home Tattler"
1940         1941
1942         1943
1944         1946
1947         1948
1949    1950     1951    1952     1953    1954
1955    1956     1957    1958     1959    1960
1961    1991
2020 (event cancelled due to COVID)
Prior to the Great Depression, the Michigan Safety Conference was formed to help Michigan business, industry and government to reduce accidents, injuries and property damage.
The first conference took place in 1928 presenting safety-related seminars and displays to the public. Eight years later, in 1936, the second conference was held. Conference notes reveal that the featured speaker was Gerald R. Ford, Sr., father of President Gerald R. Ford, Jr.
The annual conference was alternated between Grand Rapids and Detroit for many years and in 1960, the conference was held in Lansing where it was held until 2006.  The conference is now rotated between Lansing, Grand Rapids and Novi (held in Novi in 2017 for the first time).
Today, over 2,200 attendees make up the safety, health and environmental employees who seek information on the latest techniques and equipment. The conference is organized and operated as a not-for-profit corporation. Membership is on a voluntary basis, with representatives from business, industry, education, labor and government.
In addition to the annual conference, the Michigan Safety Conference sponsors annual scholarships to assist students who are enrolled in occupational safety and health programs at accredited Michigan universities.