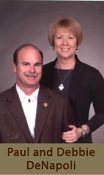 This training division page sponsored by:
Tuesday, April 13, 2021
10:15 am
Winning with Safety Coaches (Intermediate) Ken Smith, CHSP, CIE, CHCM, VP, Healthcare Safety Services.
The Safety Coach Program uses the integration of safety within and throughout the daily operating departments of a facility to elevate the safety culture. The "coaches" are existing employees (not management) trained to lead, instruct, promote and support safety initiatives starting with their respective department and in collaboration with all touch points of the operation (all departments, all days and shifts). Safety Coaches are a diverse group that are strongly supported with continuous communication for risk improvement including information/education to support their efforts. Coaches are well respected by their peers as a valued safety resource and support group.
11:30 am
Linking Caregiver and Patient Safety through Safe Patient Handling and Mobility (Intermediate) Margaret Arnold, PT, CEES, CSPHP, EarlyMobility.com.
This session will review the links between patient and caregiver safety, and how safe patient handling and mobility provides the link. Quality, outcomes and costs will be presented that clearly link caregiver safety initiatives to strategic facility outcomes in practical ways. Tactics for implementation will also be provided.
1:45 pm
Eyewash Safety Management (Intermediate) Scott Cruzen, CHSP, OHST, President/Senior Consultant, Ethos Corporation.
A hazard assessment case study of over 200 healthcare "eye hazard" locations revealed that the expense to upgrade, install, and/or remove eyewashes for compliance was surprisingly high, but can bring sight-saving benefits to your employees. MIOSHA has made significant updates to its regulations for emergency eyewash. Deciding where to install, upgrade, or remove an eyewash station can be tricky not only because of eyewash regulation changes, but because of recent revisions to the Hazard Communication Standard. Changes in how we define basic terminology, such as "corrosive" and "eye-injurious" chemicals are key to deciding if an eyewash station is required and whether a substitute product will really affect the Personal Protective Equipment Hazard Assessment.
3:15 pm
Panel Discussion- The Impact of COVID-19 and the New Normal for Healthcare Occupational Safety and Health Programs (Intermediate) Debbie DeNapoli, CHSP, Director of Safety Management Services, Michigan Medicine; MaryAnn Northcote, CPP, CHSP, Safety and Workers' Compensation Manager, Risk, Safety and Insurance, McLaren Health Care; and Ken Smith CHSP, CIE, CHCM, VP, Healthcare Safety Services.
The impact of COVID-19 has been felt by everyone. Probably the greatest impact has been for hospitals, nursing homes and other caregivers. This panel discussion will focus on strategies and control measures that have been taken to deal with issues such as supply chain disruptions pertaining to PPE and other equipment; reporting and investigation of COVID-19 related illness; handling of staff concerns and shortages and facility/engineering controls.
Wednesday, April 14, 2021
9:00 am
Respiratory Protection Selection and Use Guidance for Healthcare (Intermediate) Caroline Johnson, MSN, RN, PHN, Global Application Engineering Specialist, 3M Personal Safety Division.
Respiratory protection in Healthcare has traditionally been focused on aerosol transmissible disease, which is extremely important, but there are other areas of respiratory concern in this environment. This session will cover selection and use of respiratory protection for aerosol transmissible disease control; chemical/disinfectant applications; and hazardous drug preparation and handling. The goal of the session will be to provide respiratory program guidance for the Employee Health, Infection Prevention, or Safety & Environmental professionals supporting the safe use of respiratory protection devices in healthcare environments.
10:15 am
Home Ergonomics for the Remote Worker (Basic) Jeremy Wilzbacher, Senior Consultant, Aon.
This session will address the ergonomics related issues that are presented when organizations have employees working from home. Practical ergonomics solutions will be provided. In addition, organizational strategies will be shared that relate to policies, providing office equipment, and tiered ergonomics support models.
11:30 am
Making Sense of Repetitive Strain: A 7 Step Model of How Flaws in the Work Process Create Disability (Basic) Thomas F. McCoy, DO, Physician and Ergonomist.
Errors in placement and fit management stress specific physical mechanisms that, if impaired, lead to corresponding repetitive strain disorders.  Understanding the course and consequences of the flawed work process explains many mysteries in the development of WRMSD's.  Disability development is also easier to understand as a response to a confusing process which delays recognition and reporting as well as rehabilitation efforts.
12:30 pm (co-sponsored by the Emergency Management/Fire Safety Division)
CMS Emergency Preparedness Final Rule – Is Your Facility Compliant? (Basic-Advanced) Melissa Jackson, Director for Quality and Performance Excellence, Henry Ford Health System.
On September 8, 2016 the Federal Register posted the final rule "Emergency Preparedness Requirements for Medicare and Medicaid Participating Providers and Suppliers. The regulation went into effect on November 16, 2016. This session will review the final rule, including Appendix Z, and help leaders achieve compliance in their organizations.
1:45 pm
Emerging Safety and Health Challenges for Home Healthcare Aids – Part 1 (Intermediate) James D. McGlothlin, MPH, Ph.D., CPE, Professor Emeritus, Purdue University; and Matt Macomber, MS, CIH, MIOSHA.
The home health care market will reach 40 billion dollars per year by 2021.  This diversified and rapidly growing industry primarily includes home nursing care, infusion services, and companion care.  Of particular interest, is the growing number of home health care workers who assist disabled and/or older adults with their activities of daily living, including bathing, using the toilet, dressing, cooking, eating, housekeeping, and administering and monitoring the patient's (client's) medication regimen.  This presentation will provide an overview of this growing industry.  It will include a short case study of home health care workers and their clients.  It will highlight the challenges and opportunities that benefit both the health care worker and patient through safe work practices to reduce injuries.
3:15 pm
Emerging Safety and Health Challenges for Home Healthcare Aids – Part 2 (Intermediate) Dan Gillett, Director of Compliance, Safety, Risk, McLaren.
This session will be a continuation of the first session but will focus more on operational, financial and risk management aspects of home health as it relates to occupational safety and health. There will also be some discussion on the impact of COVID-19 on this business sector and future strategic considerations.
Chair:  Terry Fisk, Occupational Safety and Industrial Hygiene Consultant, CIH, CSP, CIE, CHSP
Secretary:  Janet Dobryden, Retired Sr. Loss Prevention Consultant, ARM, CSRM
Division:  Phyllis Berryman, RN, MBA, COHN-S/CM, FAAOHN, Abbey Consultant
Regina Carriere, CSP, CAWC, Accident Fund Insurance Company
Scott Cruzen, CHSP, OHST, Ethos Corporation
Debbie DeNapoli, CHSP, Michigan Medicine
Christopher Dreckmann, Bio-MED Medical Waste Transporters
Joe Galusha, CHSP, CIE, AON Global Risk Consulting
Matt Macomber, CIH, MIOSHA
Julie Mulder, RN, BSN, Spectrum Health
MaryAnn Northcote, CPP, CHSP, McLaren Health Care
Kenneth Smith, CHSP, Healthcare Safety Services
Dee Tyler, RN, COHN-S, FAAOHN, Coverys