This training division page sponsored by: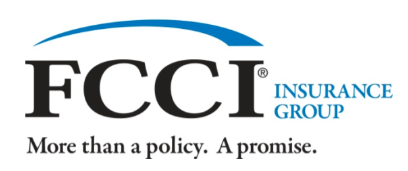 Tuesday, April 18, 2023
10:15 am (Handout)
Psychological Safety (Intermediate)  Dr. John Austin, Reaching Results.
How can someone failing to share their ideas lead to failure, injury, fatality, or disaster?
They can, and it happens every day. History is replete with examples of how this has happened.
We see people fail to say what's on their mind at a critical time for their team or organization, and it costs lives…not to mention billions of dollars or the next new product.
Even the most well intended leaders miss these critical conversations and the result is not only
disastrous, but often deadly. Behavioral scientist Dr. John Austin reveals the conversations you are not having and how to reduce injuries and accidents literally overnight with simple changes to the way communication happens in your organization.
11:30 am
MIOSHA vs. OSHA Fire Training Options (Basic)  Rich Mahaney, Mahaney Loss Control Services.
This program replaces the "Top 10 Tips to Enhance Claims Programs" that was originally scheduled.
1:45 pm
Emerging Trends in Property Fire Protection (Intermediate)  Robert Pelley, Senior Property Technical Specialist, The Cincinnati Insurance Company.
In this session emerging trends affecting property fire protection are reviewed.  Topics covered include lithium-ion battery storage and use; the effect of increased use of plastics in materials affects sprinkler design requirements; automated storage retrieval systems; and warehouse fire safety.
3:15 pm
Workers Compensation:  Experience Modification (Basic)  Pat Peters, The Cincinnati Insurance Companies.
This program replaces the Managing your Fleet Policy Using Today's Technology that was originally scheduled.
Wednesday, April 19, 2023
9:00 am (Handout)
The Benefits of Nurse Case Management for your Employee's Recovery (Intermediate)  Julie Betzler, RN, BS, CCM, CAPS, President, SkyView CCM Rehabilitation Consulting.
This presentation will include key recommendations on when and how to use a nurse case manager when dealing with injured workers and return to work options.  Case studies will be introduced to show examples that will be applicable to the group.  Followed up with a a question-and-answer forum to address specific questions.
10:15 am
Social Media in the Workplace: A Human Resources Perspective (Basic)  Andrew A. Cascini, Attorney, Henn Lesperance, PLC.
You know what they say about sticks and stones, but every employer needs to be mindful that sometimes employee speech can indeed hurt you if it goes unchecked.  This presentation will discuss appropriate employer responses when your employees' social media conflicts spill over into the workplace and begin to adversely impact the working environment.  Human Resources, Risk Management, and Operations Supervisors will learn to distinguish social media conduct that may warrant intervention by the employer, and will also encounter some general tips and tricks for handling conflicts related to employee speech in the workplace.
11:30 am (Handout)
Understanding Drug Testing Methods and Drugs of Abuse (Intermediate)  James (Jim) Schneider, President, Market Sharp Consulting, Education and Training.
The speaker will review methods available for testing for drug use, sharing both pro and con's for each method.  The session will also include an overview of the current drugs being abused.
1:45 pm
A Positive Culture within Your Safety Program (Basic)  Chris Brennan, Safety Manager, Premiere Property Services.
Having an active positive culture program within the workplace has proven to be very
effective in reducing injuries on the job, improving communication between employees and increasing overall employee morale. During this session, you will hear about real work – life examples of management and employees that have integrated positive culture programs and how these programs have positively impacted the overall safety culture. You will also leave with concrete examples of positive culture initiatives that you will be able to use within your workplace.
3:15 pm
Evaluating Your Emergency Disaster Plan (Intermediate)  Rich Mahaney, Mahaney Loss Control Services.
Every facility and business should have a disaster plan for what to do if something happens and what to do for a recovery after "it" happens. These plans need to be tested (or exercised") on a regular schedule for different scenarios. Exercises need to focus on several objectives, not everything a person can think of to measure. Exercises need to test what the plans and procedures spell out for actions to take or are recommended. Exercises need to test actions and decision making.
Exercises need to test use of a command post and an incident command system. Exercises may include
people getting hurt, the loss of facilities, the inability to continue business and manufacturing and/or
sales. Impact on staffing, the loss of utilities and communications. The exercise needs to follow standard
planning, activities, evaluation, written evaluation, role players, evaluators that look for specific items and actions.
Chair: Steve Vander Hill, The Cinncinnati Insurance Company
Vice-Chair:  Rich DeLeau, MSB, CHST, CAWC, BHS Insurance
Secretary: Bob Schneider, Auto-Owners Insurance
Division:  Kellie Anderson, CPCU, ARM, AIM, The Cincinnati Insurance Companies
Kevin Boonie, CRM, CAWC, The Lighthouse Group
Gary Boyer, CSP, The Cincinnati Insurance Companies
Paul Hascher, CSP, Frankenmuth Insurance
Linda Hudson, CSP, FCCI Insurance Group
Mary Kamsickas, CSP, CFPS, CPCU, ARM, Hanover Insurance Group
Eric Krieger, CSP, MBA, TriCoast Advisors
Pat Peters, CSP, ARM, CFPS, The Cincinnati Insurance Companies
Karen Satterfield, CSP, Citizens Insurance Company
Thomas Schlubatis, CSP, SECURA Insurance
Morgan Thane, OHM Advisors