This training division page sponsored by: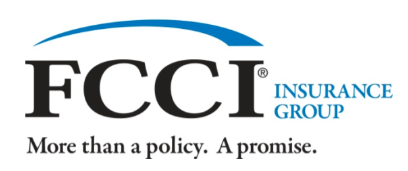 Tuesday, April 12, 2022
10:15 am
The Dangerous Cost of Workplace Silence, and What You Can Do to Make it Safe (Intermediate)  Dr. John Austin, Reaching Results.
How can someone failing to share their ideas lead to failure, injury, fatality, or disaster?  It can, and it happens every day.  History is replete with examples of how this has happened.  We see people fail to say what's on their mind at a critical time for their team or organization, and it costs lives…not to mention billions of dollars or the next new product.
Even the most well intended leaders miss these critical conversations and the result is not only disastrous, but often deadly.  Behavioral scientist Dr. John Austin reveals the conversations you are not having and how to reduce injuries and accidents literally overnight with simple changes to the way communication happens in your organization.
11:30 am
W.C. Foundations (Intermediate) Craig Bell, Attorney at Law, HANBA & LAZAR, P.C.
Learn the how, why, and the goals of Michigan's Workers' Compensation Disability statute.
1:45 pm
Cyber Insurance and Risk Management (Intermediate)  Matt Jensen, Travelers.
This course will review the latest developments in Cyber Insurance and Cyber Risk Management.  We will review the cyber insurance coverages that are available as well as risk management best practices to ensure your data and network is protected.
3:15 pm
Mast Climbing Work Platforms Safety and Use (Basic) Clint Bridges, Vice-President, EZ Scaffold.
This session will be a fast-paced and visual presentation of the exciting and growing use of Mast Climbing Work Platforms in the access industry.  The speaker will share how they are similar and different than other forms of access, including traditional scaffold and aerial platforms, focusing on safety and use.
Wednesday, April 13, 2022
9:00 am
Workers Compensation Panel Discussion (Basic)  Kim Slager and Rich DeLeau, BHS Insurance; Dan Adams, RN, Nurse Case Manager, Spectrum Occupational Health; Len Hickey, Attorney at Law, Hickey & Combs; Pat Wehrung, Senior Account Executive, ASU Group; and Jessica Perez, Environmental Health & Safety Specialist, ADAC Automotive.
This session will be a panel discussion on lessons learned when hiring, managing, and dealing with problematic work comp cases.  Challenges in identifying pre-existing injuries vs. work related incidents will be covered.  The discussion will also include how the proper team of professionals is critical to managing complex cases.
10:15 am
Infrared Thermography – Seeing the Heat Before the Fire (Basic)  Michael Van Wormer, Technical Specialist, Electrical Systems & Thermography, Cincinnati Insurance.
Over 25% of workplace-related fires are attributed to electrical equipment.  This equipment often goes unnoticed and can easily be overlooked as it is out of sight out of mind.  In this session we'll review what thermography is, how it works and how we can use this technology to identify the source of the fire before it burns.
11:30 am
Reasonable Suspicion:  Weed in the Workplace, Part 1 (Intermediate)  Andrew A. Cascini, Attorney, Henn Lesperance, PLC.
How should your organization prepare to move forward into a future where formerly illicit drugs are used more and more commonly?  This session will analyze the problems presented by legalized recreational marijuana and will present potential solutions.
1:45 pm
Reasonable Suspicion:  Weed in the Workplace, Part 2 (Intermediate)  Andrew A. Cascini, Attorney, Henn Lesperance, PLC.
What good is a drug test, and what standard of proof do we need before we subject employees to one?  This session will discuss the difficulties of discovering impairment in a world where science can only measure exposure.
3:15 pm
Implementing a Positive Safety Culture Plan Within Your Workplace (Basic)  Chris Brennan, Director of Education, Log Cabin.
What would happen if you implemented a positive safety action plan within your workplace that would empower your employees to work safe everyday?  The speaker will present you with real examples of how positive culture is implemented within the workplace and action steps on how you can implement a positive culture plan within your company.  You will be able to walk away with a concrete positive safety culture plan to implement in your workplace that will empower you and your employees to live each day safely.
Chair: Steve Vander Hill, The Cinncinnati Insurance Company
Vice-Chair:  Rick DeLeau, MSB, MM, CAWC, BHS Insurance
Division:  Kellie Anderson, CPCU, ARM, AIM, The Cincinnati Insurance Companies
Kevin Boonie, CRM, CAWC, The Lighthouse Group
Gary Boyer, CSP, The Cincinnati Insurance Companies
Paul Hascher, CSP, Frankenmuth Insurance
Linda Hudson, CSP, FCCI Insurance Group
Mary Kamsickas, CSP, CFPS, CPCU, ARM, Hanover Insurance Group
Eric Krieger, CSP, MBA, HNI Risk Services
Pat Peters, CSP, ARM, The Cincinnati Insurance Companies
Karen Satterfield, CSP, Citizens Insurance Company
Thomas Schlubatis, CSP, SECURA Insurance
Bob Schneider, Auto-Owners Insurance