The Transportation Division webpage is sponsored by: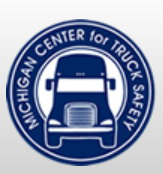 Tuesday, April 13, 2021
10:15 am
Proactive Controls for Transportation Risks (Basic-Advanced) Bill Bayne, MS, CSP, ARM, AINS Risk Management Executive, Eastern Alliance Insurance.
Motor vehicle accidents are a risk for any organization whether employees are traveling in company-owned vehicles or their own. These often fatal and life-changing events are often wholly preventable through good risk identification and control. In this session, we will review the impact of motor vehicle risks to an organization and we will as dispel myths such as the use of hands-free devices as a safe option. Our main focus will be to two-fold and we'll discuss proactive controls such as the use of telematics, dash cameras, and wellness programs; we'll also explore how organizations can apply principles and practices found in Human and Organizational Performance that can create more favorable results in the prevention of motor vehicle accidents for all sizes of fleets.
12:30 pm
FMCSA Regulatory Updates (Basic) Eli Recollet, Safety Investigator, USDOT, Federal Motor Carrier Safety Administration.
This session will be an overview of FMCSA updates in the past year.
1:45 pm 
Cargo Securement (Basic)  Rob Siemens, Senior Trainer, Royal Arc.
Attendees will learn:
   -review of vehicle inspection and securement requirements 
   -cargo loading logic and safety 
   -minimum performance criteria and cargo securement loads 
   -securement device inspections
   -understanding working load limits 
   -determining what securement devices are appropriate, including
the securement device safety practices, and
   -tarping safety
Wednesday, April 14, 2021
9:00 am
Using On-Board Cameras for Accident Investigation (Intermediate) Steve Luther, Manager of Safety & Training, The Rapid.
A look at the various types and configurations of on-board camera systems and a discussion of how they can be successfully used to discover the underlying causes of accidents and collisions. Videos are primarily taken from the transit industry but the same techniques can be applied to operators of all kinds of vehicles.
10:15 am
Roadside Inspection Procedure (Basic) Marc Studer, Michigan State Police Commercial Vehicle Enforcement Division.
This session will include information on triggers to a roadside inspection, driver and equipment violations checked at roadside, and the DATAQ process.
11:30 am
Insights on the Prevalence of and Risks Posed by Distracted Driving (Basic-Advanced) Peter T. Savolainen, Ph.D., P.E., Professor, Michigan State University Foundation.
This presentation will provide details of empirical studies focused on distracted driving. This will include details of analyses of data from instrumented vehicles, as well as roadside surveys, focused on assessing the prevalence of distracted driving under different contexts. Impacts of distraction on various driver performance measures will also be evaluated, including reaction time, deceleration rate, and crash risk.
1:45 pm
Avoiding the 3 Most Deadly Driving Behaviors (Intermediate) Joe Fitzgerald, Owner/Speaker, SE Driving Training Center.
Avoiding the 3 Most Deadly Driving Behaviors is a 50-minute presentation addressing the three behaviors that lead to over 60% of the fatal crashes on our roadways.  Joe uses pictures of crashes he investigated as a Traffic Crash Reconstructionist and his own personal story to connect with and inspire the audience to make good decisions when behind the wheel.
Chair:  Jonathan Lee, CSP, Accident Fund Insurance Company of America
Vice Chair: Christopher DeRuiter, CSP, CAWC, Accident Fund Insurance Company of America
Secretary:  Chuck Simmons, Penske Truck Leasing
Division:  Charlie Ball, Magna
Steve Barker, Drug & Laboratory Disposal, Inc.
Alex Dawson, Michigan State University
Andrew Horner, ASP, Gypsum Management & Supply, Inc.
Marrissa Lumia
Leon Saladin, Martin Transportation Systems